Matsuoka Hikaku and Its History- 60 years since opening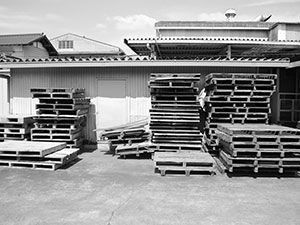 In 1953, Matsuoka Hikaku started processing and tanning leather. Since the late Edo period, the areas of Ibo and Hayashida river have been well known for leather tanning; mild climate and precipitation for sun drying leather, abundance of water, and salt, all intertwined to make it an ideal place to leather tanning.
Our artisans carefully craft products based on our client's requests, with no compromise for quality and expectation. Our company, like no other, manufactures goods made from environmentally sustainable Yezo deer from Hokkaido and calves. We have been embarking on development of the finest quality secondary leather products, such as gloves and bags since 2003, and wallets and clutch purses since 2013.
Tradition and New Techniques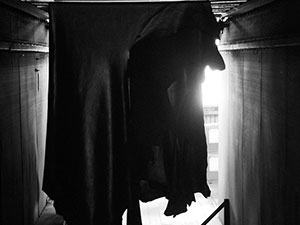 Matsuoka Hikaku excels in crafting goods with a variety of designs and high functionality through utilization of traditional methods, as well as the development of new techniques. Our passion, sophisticated techniques, and aspiration for new challenges have surely been passed on to the next generation of our artisans. Our customers put their trust in our products because the craftsmen work as one from the start to finish. When certain resources aren't available in our factory, we make sure to choose the highest quality partner that meets our expectations. The "Made In Japan" logo has gained worldwide recognition for quality products, and Matsuoka Hikaku will strive to be the best leather tanning and processing factory around.
"Cotton-like" Leather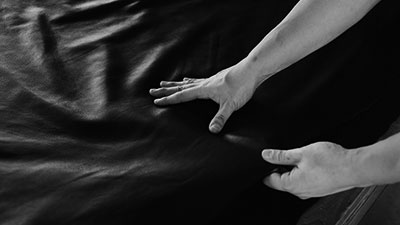 We pride ourselves on producing the highest quality cotton-like leather that is extremely supple yet durable.